iVisaPoint is a registered migration firm that has helped thousands of individuals and businesses to reach their migration goals over the past decade. The founders Prabhjot Singh Sandhu and Rustam Sandhu began this business to help eligible people from around the world make their migration dreams come true. Being migrants themselves, they realised the vast problems and challenges facing migrants and vouched to make this process simpler for their clients.
iVisaPoint provides a professional yet familial approach to assisting in migration matters and has been built upon exemplary customer service. All our staff and Migration Agents have personally experienced the immigration process and completely understand all the challenges this process entails.
We have always given ethical and professional standards our highest priority, which has allowed us to assist thousands of individuals, families and businesses to achieve their migration goals and objectives.
With a combined experience of over 15 years, you can be assured that our registered Migration Agents will provide you with the expert advice and guidance you deserve for your visa journey.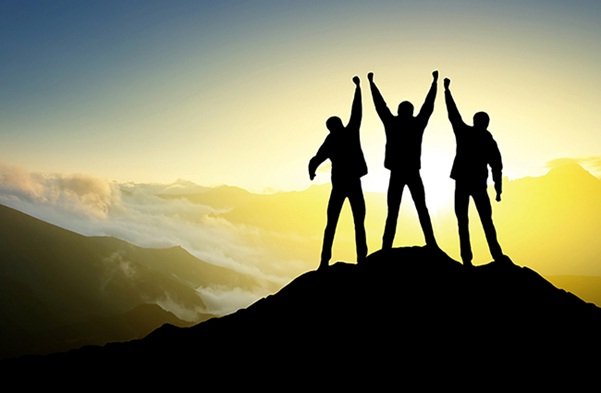 Prabhjot Singh Sandhu
Migration Law Adviser
Our most experienced and Migration Law Adviser Prabhjot Singh Sandhu emigrated from India to Australia in 1997. Prabhjot worked as an Executive Officer in the Punjab State Agricultural Marketing Board in India. He initially came to Australia to settle his younger brother after which he was planning to return home to his esteemed post. After observing the vast difference in the quality and way of life here his plans changed and he decided to remain in this beautiful country. Using his knowledge and experience, he settled his extended family. This process inspired Prabhjot to use his skills and expertise to help others from all communities achieve this dream.
Having come from a business background, Prabhjot has over 20 years' experience running and managing businesses and over 10 years' experience in the field of migration. As a profound member of the Punjabi community in Australia, Prabhjot has contributed a lot to his community and has worked his whole life to help his people. His efforts are exemplified in the fact that he has supported thousands of individuals, families and businesses to reach their migration goals and objectives in the past decade.
When Prabhjot began this business he only had one goal in mind, to help fellow immigrants reach their dreams and to ensure they had assistance to face the problems he faced himself as an immigrant. He has written multiple articles and has been featured on television and radio stations worldwide to speak about migration related issues. With the vast experience and knowledge he encompasses you can be assured you will be provided the highest calibre of service.
Rustam Sandhu
Migration Law Adviser
Our youngest and brightest Migration Law Adviser Rustam Sandhu has been working alongside his father for over five years and has assisted hundreds of customers in achieving their migration goals and objectives.
Rustam has a vast field of experience and accreditations. He has completed his Bachelor of Psychology and Commerce – Majoring Finance from Macquarie University with a Distinction Average. He has also completed a Diploma in Finance and is a Registered Migration Agent. Rustam has over four years' experience in Event Management, over five years' experience in migration matters and has also worked for more than one year at Deloitte, an esteemed accounting firm.
With his wide field of knowledge and expertise combined with his passion to deliver excellence to his clients, you can rest assured you will be provided top quality work from this young entrepreneur.
Being born in India but raised in Australia, Rustam understands the challenges faced by immigrants and is also aware of the cultural and social barriers that may be imposed on them. His sole purpose is to help every eligible client reach their migration dream in the fastest and most effective manner.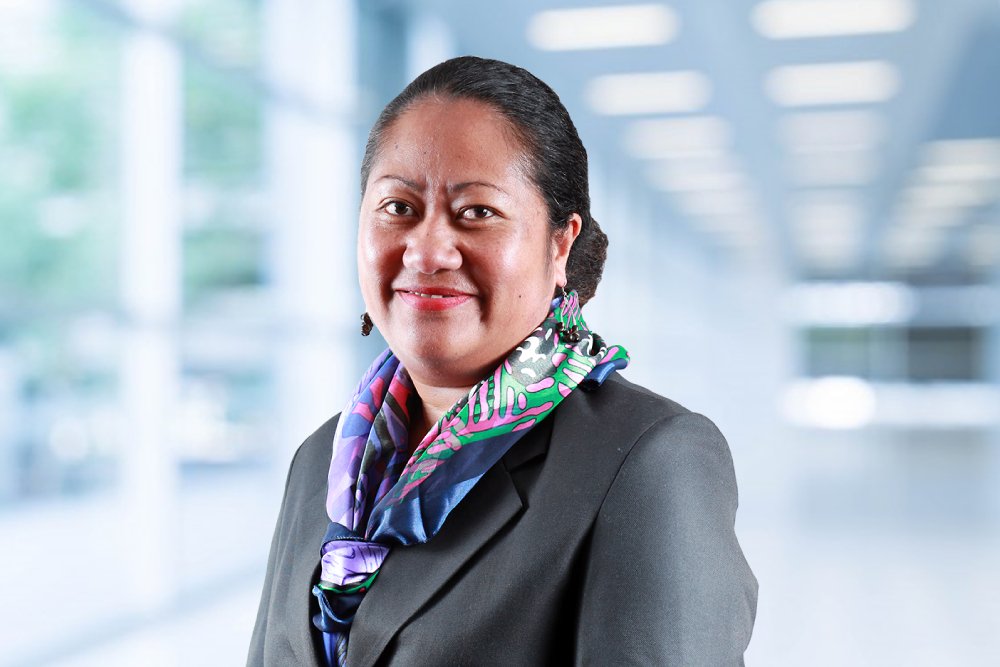 Nive Ata Gaynor Leota
Migration Agent Consultant
Born and raised in the Pacific Islands of Samoa, Nive Ata, herself and family emigrated to Australia in 2000 after having lived and worked in New Zealand for five years.
Holding a Bachelor of Social Science in Employment Relations from Western Sydney University and TAFE Diploma in Community Welfare, Nive Ata has extensive experience, knowledge and understanding of the multi-facet issues and dilemmas different ethnic Communities face when they first arrive to visit and/or settle in Australia.
Nive Ata's holds over 10 years' work experience as a Case Manager, Community Project Worker, Liaison Officer and Family Advisor working for different government departments and non-profit organisations.
As a Migration Agent Consultant, Nive Ata works closely with the Principal Agents to process review and process visa applications and also to communicate regularly with clients regarding the progress of their visa. She has made a huge difference to the successful obtainment of visas for many clients and continues to work hard in seeking the best options that is favourable for the clients.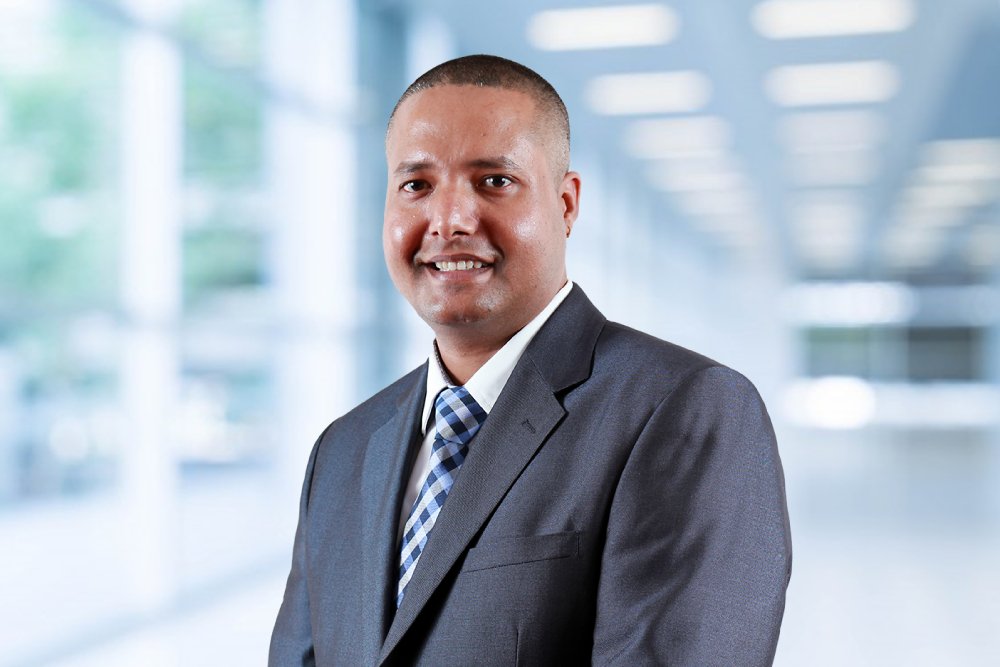 Jagdeep Singh Gill
Contract Administrator
Jagdeep Singh Gill has been working with iVisaPoint since 2015 as a Contract Administrator. He is also an ICEF Trained Agent Counsellor and also a Professional International Education Resources (PIER) Qualified Education Agent Counsellor.
Jagdeep also has a Bachelor of Arts and a Master's in Business Administration and over five years' experience as a Contract Administrator. His vast skills and experience exemplify the standards of our highly qualified team. His diligence and passion in helping clients is exhibited in his cheerful and never give up attitude, ensuring our clients feel they are in safe hands.
Coming to Australia in 2013 from a middle-class family in India, Jagdeep is also well aware of the daily struggles faced by immigrants in Australia and is here to help in any way to make this transition easier for our clients. In the time he has worked for iVisaPoint, he has assisted hundreds of clients to reach their migration goals and objectives.
Why us
Our team at iVisaPoint consists of well qualified Migration Agents and accomplished employees. We work meticulously to ensure your visa is processed as accurately and as fast as possible. Australian Migration Law is complex and constantly changing thus it is crucial to employ a trustable advisor to assist you with the migration process. Reasons to select us as your immigration companion are:
We provide fast, reliable and competitively priced services;
We provide the most up to date advice and have profound migration expertise;
We will manage your visa application from beginning to end and keep you updated regularly throughout the visa decision;
We are a multilingual team, fluent in English, Punjabi, Hindi, Urdu and Samoan;
We provide a family friendly environment to make you feel at ease;
We will liaise with the Immigration Department on your behalf;
We provide Justice of the Peace (JP) services;
We have a comprehensive group of affiliates that can assist you in purchasing and renting property, opening bank accounts, obtaining medicals, accounting services and a whole range of other professional services.
Being migrants ourselves, we can understand the challenges our clients face on a day to day basis and we are here to support in each and every way. We believe it is our duty to provide you with the highest level of personal comfort and support whilst we take care of business.
Code of Conduct and Consumer Guide
Australian regulatory guidelines only permit Registered Migration Agents to provide immigration advice. As part of their registration responsibilities, every Registered Migration Agent in Australia must follow the Migration Agents Registration Authority (MARA) Code of Conduct. This Code of Conduct enlists the professional and ethical standards required of Registered Migration Agents and their employees.
We believe it is essential to have qualified and trustable advisors to lead you through the challenging migration process. This is why at iVisaPoint, we are committed to the policies and procedures set out in the MARA Code of Conduct and Consumer Guide.
You can find a copy of the Code of Conduct and Consumer Guide by clicking the following links:
$100 Cash Referral Bonus
We are rewarding all our loyal customers with a $100 Cash Referral Bonus and we believe you deserve this reward. To be eligible, simply refer any of your family or friends to iVisaPoint and ask them to mention your details as the referrer. Full Terms and Conditions can be viewed below.
Australian Immigration Law is complex and constantly changing. For the latest information on this visa, please call our Sydney office on (02) 8625 3505 or get in contact with one of our registered migration agents for further advice.